Ik ben een enorme Power nap-fan. Ik kan áltijd en óveral slapen. Geef mij een stoel, poef of kussen, ik doe mijn ogen dicht, sluit me af en ben vertrokken. Het hoeft niet donker te zijn, zelfs niet stil. Als er maar niemand met me praat.
In Japan heb je 'nap-salons', waar je even binnenwipt voor een half uurtje slaap. Lijkt me héérlijk!
Power nap: "…the most effective way to rejuvenate your brain."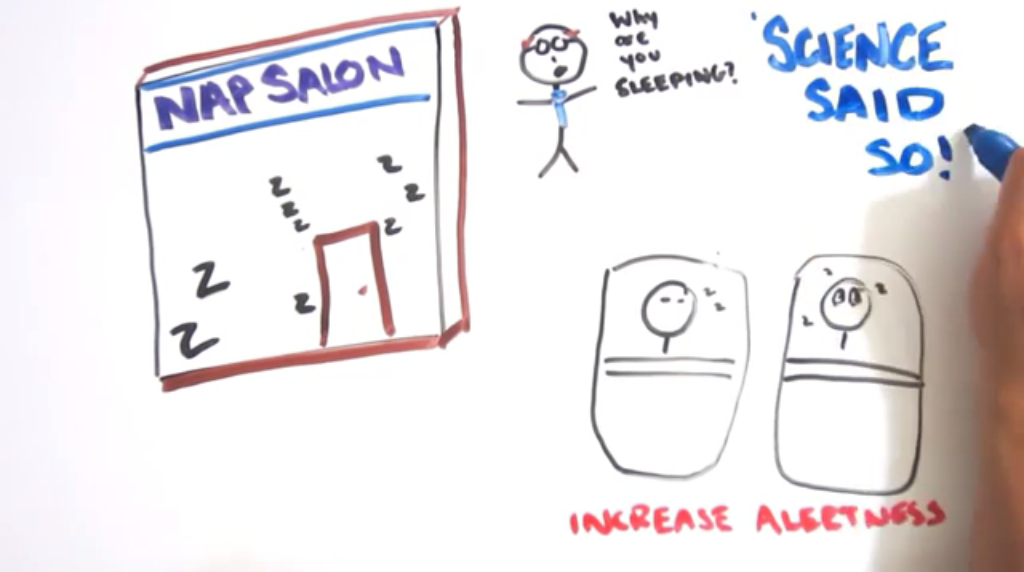 Hier nog een mooi filmpje van Asap Science!
Bron: Asap Science