Look at this little mole, Krtek! Jelena gave it to me as a newyears present.
We took a snapshot of it, with wooden trees and a new wallpaper we're working on.
Follow my blog with Bloglovin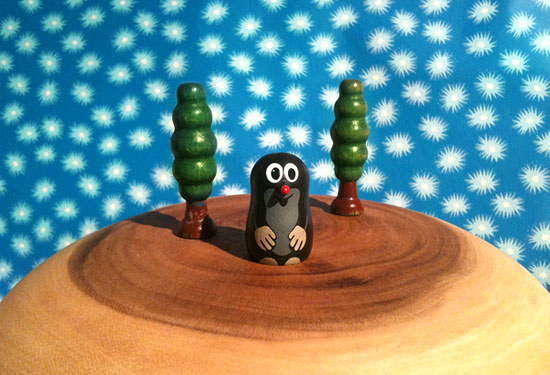 "It was already dark," the animator, Zdenek Miler, remembers. "It was kind of hard to see.
I tripped over something and I fell. I turned around to see what I fell on. It was a mole's burrow. I said, 'Here's a good idea.' "
Read the interview with Zdenek Miler, published in The New York Times in 2004.
A few weeks ago, on november the 30th. 2011, Zdenek Miler died. He was 90 years old.
Read more about the little mole in dutch here.