Chris Haughton is a young Irish designer and illustrator. He wrote and illustrated 'A Bit Lost'. In dutch the book is called 'Mama Kwijt'. 'Mama Kwijt' won the Dutch Picture Book of the Year 2012. It was awarded by CPNB, a read-for-fun/literacy non-profit.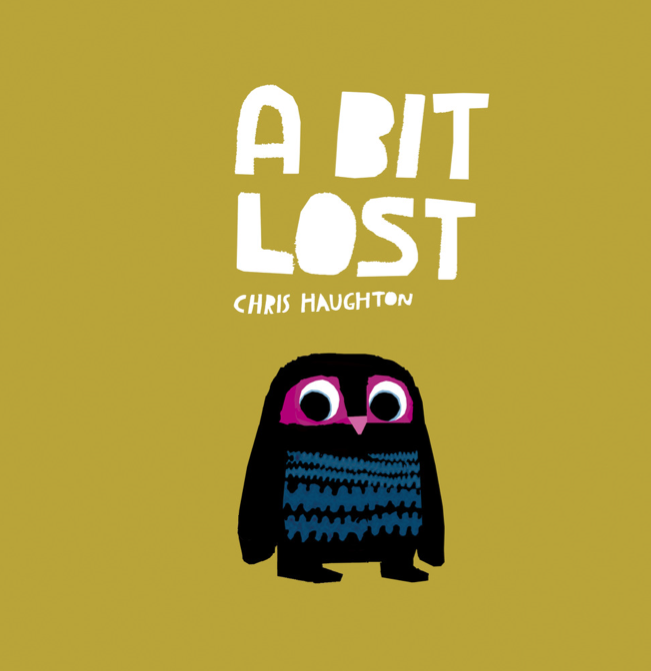 I want to show you this early version of the cover. I like this color!
Gotta love this picture book with beautiful block-print style images, that begins with 'oh-oh! bump bump bump'… but what you've got to love even more are the very clever parallels between how a young owlet sees the world, as opposed to how everyone else sees it.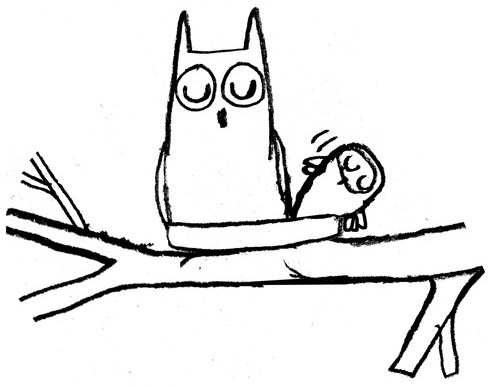 When Little Owl falls from the nest, he realizes he's lost his mummy. A skittishly pink passing squirrel asks if he can help Owl find his mummy. But what does she look like?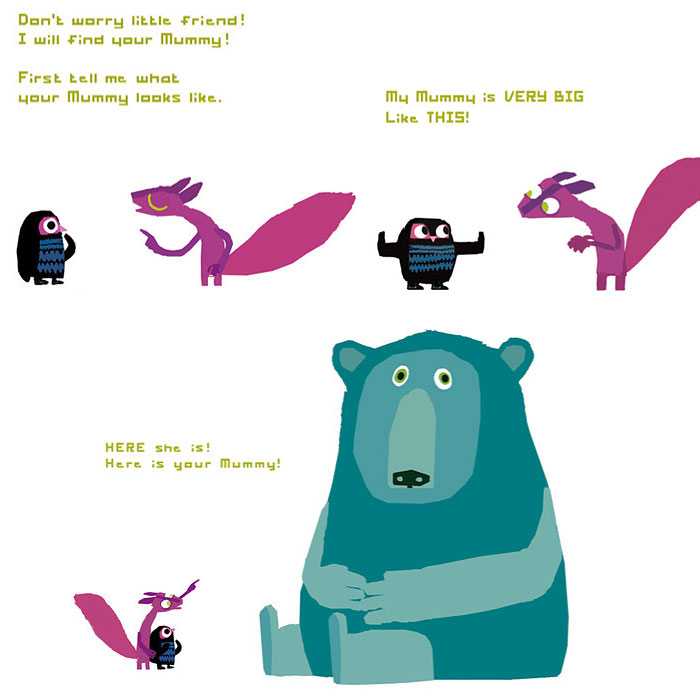 Great typography too! Chris Haughton has asked Andrea Spohancenik to help him design a custom font to use for his new book projects. Based on his hand they created this font, with 364 glyphs.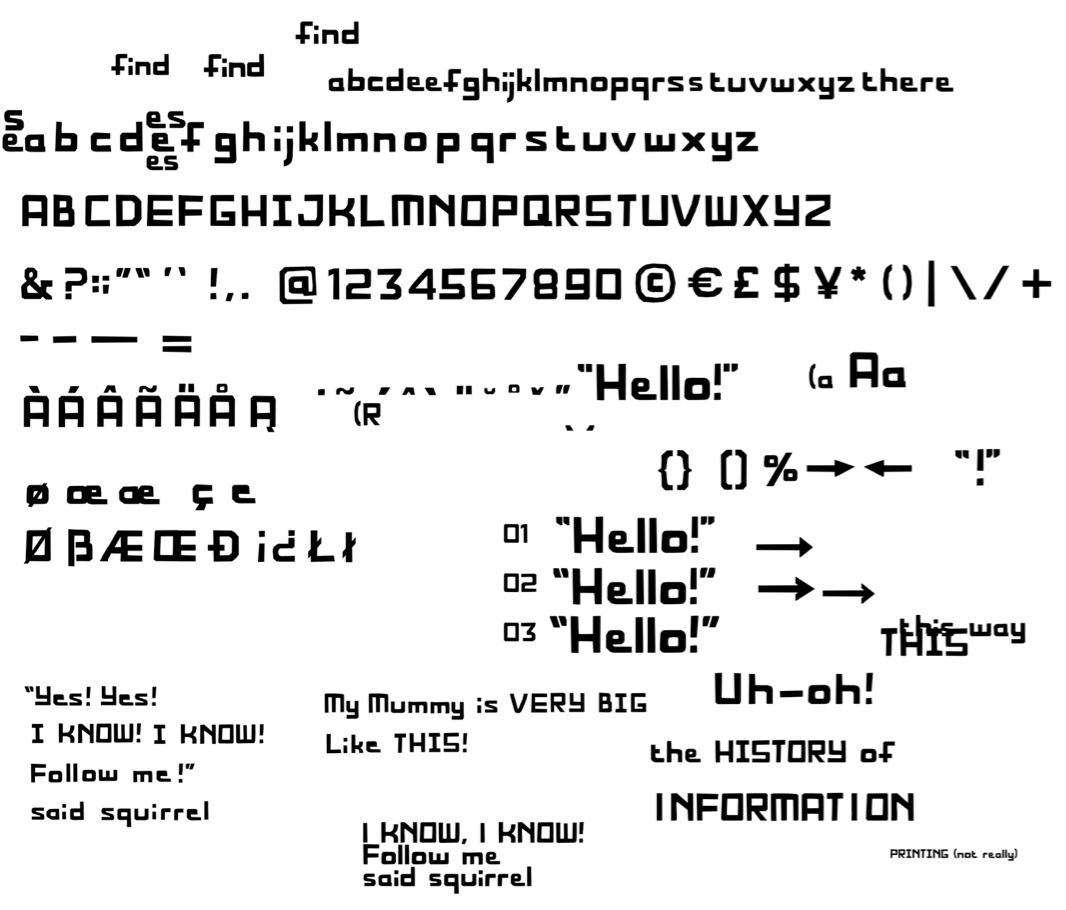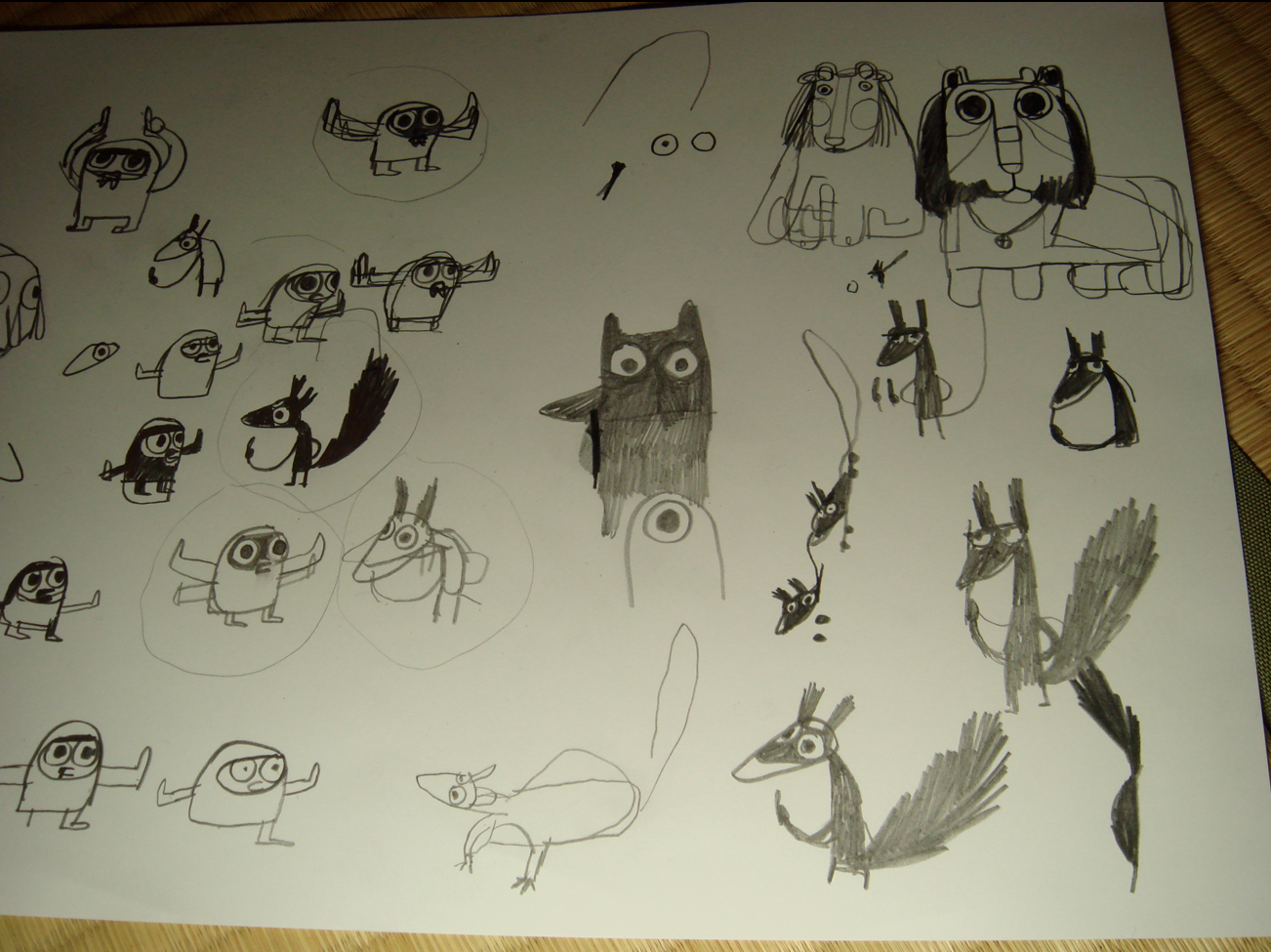 More about the making of 'A Bit Lost'.
All photos from Chris Haughton.